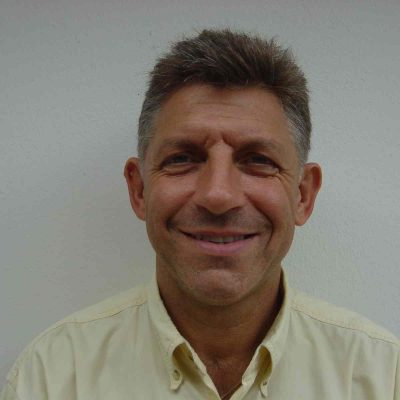 Olivier AXLER
MD - PhD - HDR
Biography
Specialist in Cardiolovascular Diseases, Lung Diseases and Critical Care Medicine.
Masters and PhD in Cardiovascular Physiology. Attending Physician in Non Invasive Cardiology since 2001 at Nouméa Public Hospital.
Teaching et University of New Caledonia (UNC) at first year of Medical School PACES since 2002, (CV anatomy and general physiology) at the nursing school and Biology at UNC.
Interest in research in Cardiovascular diseases.
Latest publications
Case Report : Syncopal long QT syndrome treated by ionic and hormonal supplémentation. M. Coyac, O. Axler, Eric Rendu. Submitted to Critical Medicine.
Central Venous Pressure and Mean Airway Pressure Back for Outcome in Mechanically Ventilated Patients? Still More Consideration for Cardiopulmonary Interactions at the Bedside. O. Axler. Letter to the Editor. Critical Care Medicine. 2017;45 :738-739. doi: 10.1097/CCM.
Ethnic disparities in the incidence of infective endocarditis in the Pacific. Mirabel M, Romain A, Barsoum P, Colboc H, Lacassin F, Noel B. Axler O, Phelippeau G. Braunstein C, Marijon E. Iung B, Jouven X, International Journal of Cardiology (2015), doi: 10.1016/j.ijcard.2015.03.243
Rheumatic Heart Disease: presentation with Acute Rheumatic Fever Attack is associated with better outcomes or Patients Admitted With Newly Diagnosed Rheumatic Heart Disease: Characteristics and Outcomes. M. Mirabel, M. Tafflet, B. Noël, T. Parks, O. Axler, J. Robert, M. Nadra G. Phelippeau, I. Missotte, S. Gervolino, Y. Barguil, AA Hagège, C. Braunstein, JP Empana, E. Marijon, X. Jouven. Heart. (2015); 0:1–6. doi:10.1136/heartjnl-2015-308237
Measuring Systolic or Mean Arterial Pressure in Critically Ill Patients ? Invasive or non invasive ? O. Axler. Editorial. Critical Care Medicine. Crit Care Med. 2013;41:333-334.
Low diastolic blood pressure as best predictor of mortality in cardiogenic shock. O. Axler. Editorial. Critical Care Medicine.2013;41:2644-2647.